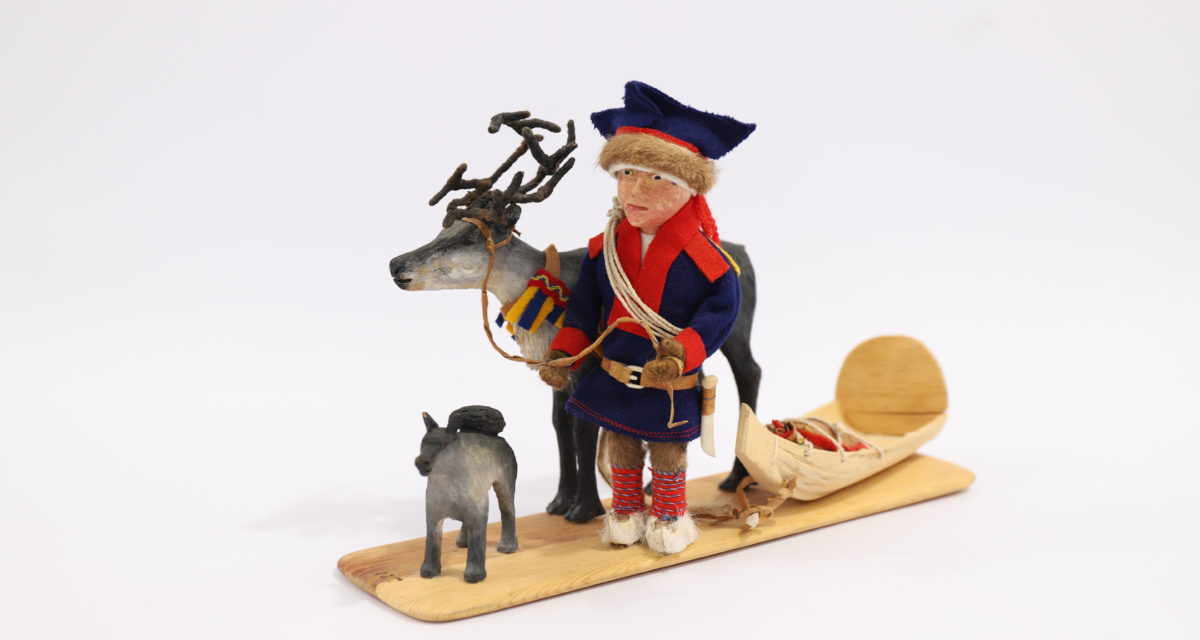 Porsanger Museum: About the woodcarvers Nils Turi from Karasjok and Henry Olsen from Olderfjord.
Henry Olsen said in an interview with Svein Lund; There is too much tug of war between sea Sami and migratory Sami about grazing area and other rights. My opinion is that there is not much difference. We are of the same people.
Henry Olsen wanted to highlight the Sea Sami, and Nils Turi emphasized reindeer husbandry and daily life for migrant Sami. They were both interested in wanting to tell about how people lived before and to pass on the story to children and young people. Nils Turi has left a great cultural heritage of woodwork for The Sámi Museum in Karasjok which we are proud to show here.
In today's society in Porsanger, we experience as a three cultural community museum, that people more and more place emphasis on distinguishing between cultures. What is Sami culture? What is Kven handicraft, as it does not differ significantly from Sami duodji? Today you have to choose whether you want to be Sami, even if you are Sami! As a museum for all three cultures, we must be a channel for expressions of opinion, and document the society we live in.
We would like to thank the relatives of Henry Olsen and Nils Turi. They have been very helpful, and have been so kind as to lend us private items for the exhibition. The exhibition runs until February 4, and then there is a chance for those who have not seen it to come and see it.