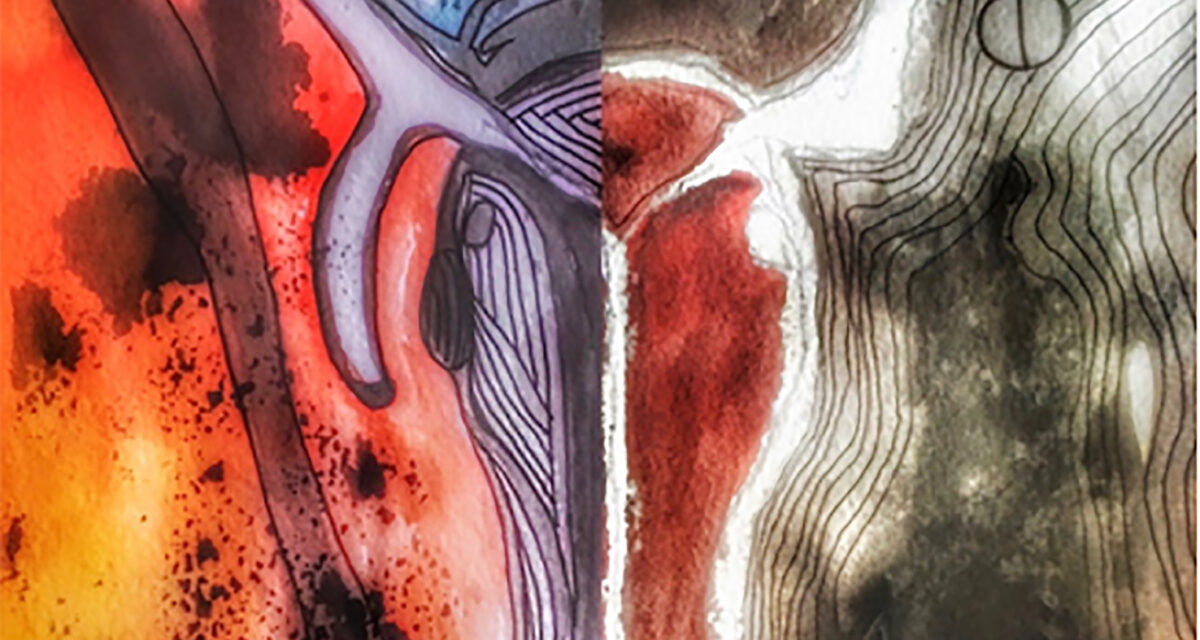 Paintings and installations by Heidi Persdatter Greiner Haaker
Porsanger Museum is proud to present Heidi Persdatter Greiner Haaker`s art. The works will be exhibited from March 3 to April 29. You are welcome to stop by, either to buy art or to experience Heidi's artwork. Heidi has a wish tree installed at the museum that you are welcome to write your wish on!
Exhibition opening 03.03.2022 at 18:00
Exhibition period: 03.03. – 29.04.2022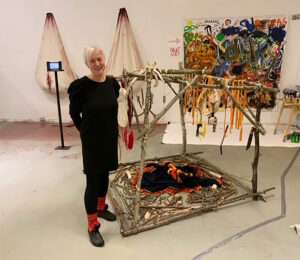 Background:
Heidi Persdatter Greiner Haaker (born 2 September 1965 in Kirkenes) was a Sami politician in the period 2009–2013 when she represented the Labor Party in the Sami Parliament. She was a member of the business- and culture committee. In addition, she was deputy leader of the Labor Party group.
She has a background from kindergarten, and has worked with the mentally and physically disabled. From 2020 to 2022, she will have art education at the Project School in Oslo.
She attended a 3-year shaman's school in Lillehammer. In Oslo, she taught at Áilo Gaups (Sáivo Sjamanskole) and has also held courses in healing, drum making and self-realization. In 2008, she participated in NRK's ​​Migrapolis, where she told that as a 19-year-old she discovered her special abilities as a shaman.
She is best known today as a participant in Farmen on TV 2. It is a Norwegian reality series that has been on TV 2 since 2001. The concept is that 12-14 people are living on a farm without modern aids, as it was for 100 years ago. Here they will survive by cooperating as well as possible.
She is married and has three children, and lives at Lørenfallet in Sørum municipality.