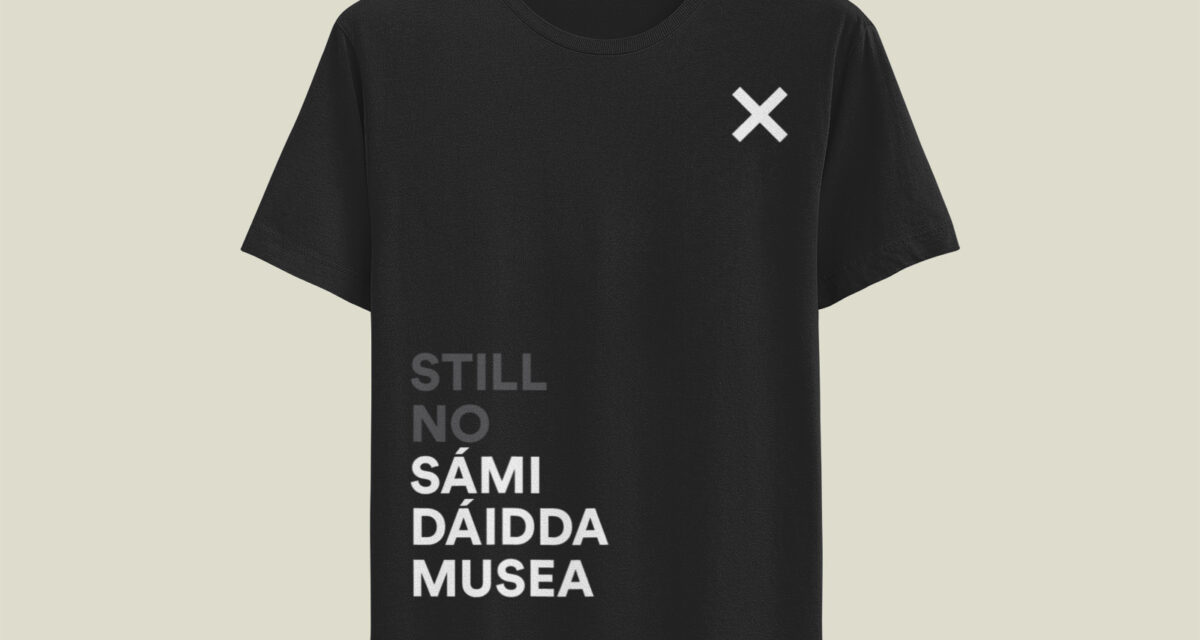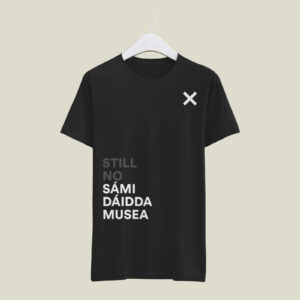 15 February marks five years since the
groundbreaking museum performance
Sámi Dáiddamusea first surfaced in
Romsa.
2022 also marks fifty years since the
opening of Sámiid Vuorká-Dávvirat in
Kárášjohka and, in turn, the start of the
still-unrealized vision of an art museum
in, of, for and by Sápmi.
On this occassion RiddoDuottarMuseat
and NORDTING present a limited
edition of double anniversary T-shirts
designed to:
celebrate,
advocate,
speak truth to power,
and craft a different tomorrow.
Design by Arctic Armpit / Jérémie
McGowan, with homage to Tank Design
Tromsø's graphic design profile for Sámi
Dáiddamuseax (2017).
T-shirt mockups courtesy of
MockUp Mark: markupmark.com
With support from Sámediggi, as part
of RiddoDuottarMuseat's project
"National Gallery for Sápmi".